Legendary Composer Ennio Morricone at The O2 arena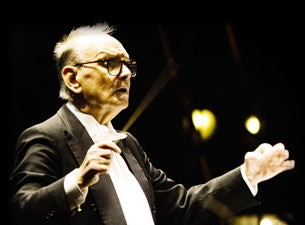 The legendary composer Ennio Morricone, will bring his My Life in Music, World Tour to The O2 on Wednesday 10 December.
The most prolific composer in the history of film music will be performing the greatest works from his career that spans over 50 years, with a 160 member symphony orchestra and polyphonic choir.
Ennio Morricone is a five-time Oscar nominee who has scored over 500 films, the best known being the classic westerns including For A Few Dollars More and The Good The Bad and the Ugly as well as other iconic movies such as: The Untouchables, The Mission, Cinema Paradiso and more recently Quentin Tarantino's Django Unchained and before that Kill Bill. Last year Morricone won the European Film Award for Best Composer for his score to the movie The Best Offer.
LISTEN TO SOME OF HIS WORK: